Couples Counseling using EFT (Emotion Focused Therapy) and Gottman Method Couples Therapy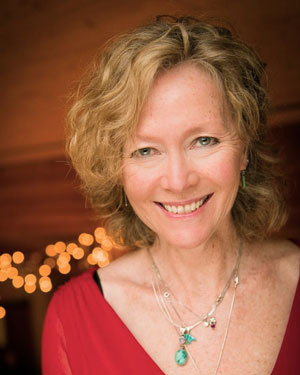 Tara L Caldwell, MA, LMHC
Harmony  Alignment  Happiness
Want more love and connection in your relationship?  Whether you've been together for a few months or a few decades, I help couples of any age and stage to:
Find ways to connect and enjoy life together
Change old relationship habits that don't serve you well
Learn to talk about conflict so that it actually brings you closer together
Create an exciting sense of your shared future
Break gridlock on perpetual disagreements
Get past hurtful events
Reduce stress in couple and family life
As a mature adult with a lifetime's experience of joy, grief, accomplishment and sorrow, I understand how complicated life can become and how difficult it may be to sort out alone.  My work as a therapist follows a 25-year practice in Applied Organizational Development, including Leadership and Executive Development, Supervisory Training, and Organizational Change.  I am now living my dream of helping individuals, couples, and families to live their best lives.
I use Gottman Method Couples Therapy in my approach and have completed Level 3 Practicum Training in Gottman Method Couples Therapy under the direct instruction of its co-creators Dr. John Gottman, Ph.D. and Dr. Julie Schwartz Gottman, Ph.D.  I also use EFT, a framework based on Attachment Theory and Dr. Sue Johnson's research. EFT is another evidenced-based foundation that helps us understand human needs by examining both connection and individuality.  Other areas of special research and training include treatment of Post Traumatic Stress Disorder (PTSD), sexual abuse, depression and anxiety.  I also have expertise in helping with affair recovery and in treating couples where one or both partners suffer from trauma, PTSD, grief, mood disorders, narcissism, or chronic illness/pain.
Gottman Method Couples Therapy combines Dr. John Gottman's 35 years of research on couples' relationships with Dr. Julie Schwartz Gottman's more than 30 years of clinical practice. Through research-based interventions and exercises, this approach helps couples break through barriers to achieve greater understanding, connection and intimacy in their relationships. Gottman Method Couples Therapy is a structured, goal-oriented, scientifically-based therapy. Intervention strategies are based upon empirical data from Dr. Gottman's three decades of research with more than 3,000 couples. This research shows us what actually works to help couples achieve a long-term healthy relationship.
Are you and your partner living parallel lives?
Do efforts to communicate turn into arguments, silences, or power struggles that leave you feeling that you will never have your needs listened to or met?
When you think about your partner, do you feel disappointed, fearful, resentful, angry or betrayed?
Are you struggling to recover from an affair?
Is your sexual relationship causing disharmony or hurt feelings?
Fulfilling relationships require friendship as well as passion, good intentions as well as thoughtful action, and integration of the needs of both members into the couple's daily life.  My focus is on strengthening your relationship and giving you tools and skills to repair negative experiences, regain connection, and heighten loving feelings.
Providing services for:
Couples Counseling
Pre-Marriage Counseling
Marathon Therapy
Affair Recovery
Workshops available:
The Mindful Couple Workshop – learn more about this one day workshop at www.themindfulcoupleworkshops.com
Bringing Baby Home – helping pregnant and newly parenting couples to transition to parenthood
Fees for Couples Therapy are $175 per therapeutic hour (45-50 minutes).
LGBTQ Friendly